Discover Caorle
the little Venice
Caorle is a characteristic italian village perfect for a nice walk through the alleys of the city. Disvoer the most important monuments of the city such as the Cathedral, built in the year one thousand, that collects the mysterious golden shovel, a gift from Ciprus' queen to the Serenissima Republic. Take a look at the beautiful Scogliera viva, a collecion of pieces of art made by international artists from 1992 up until now and located on the natural cliff of the city creating an open-air art museum. Don't forget to visit the little church of Madonna dell'Angelo too.
Walking along the walking area is like walking through the venetian little streets, with colors and a beutiful architecture. Take a walk at the port area too, where you can enjoy the beauty of all the little colorful fisherman's boats named Caorline.
Caorle will enchant you with its cozy restaurants where the fish is always fresh and each dish tastes of sea. It's a city full of little typical shops and bars where you can relax and enjoy your time in a city where the time slows down.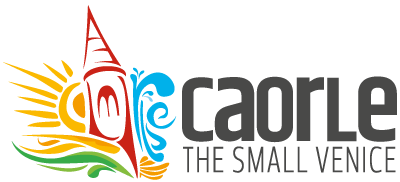 For more information on events and news, see the Tourist portal of the city
of Caorle:
www.caorle.eu